Overview
IMP offers a wide variety of online courses for individuals and agencies, as well as resources and online supplements to support, build and enhance Michigan's behavioral health workforce. Free accounts provide access to promising, best and evidence-based practices implemented in Michigan.
Free Continuing Education Clock Hours
IMP offers hundreds of free online training modules and resources. Social workers are allowed to earn continuing education clock hours through MICEC and addictions professionals have opportunities to earn Specific and Related MCBAP continuing education hours. A customized Encyclopedia related to mental illness and substance misuse is available along with many other resources.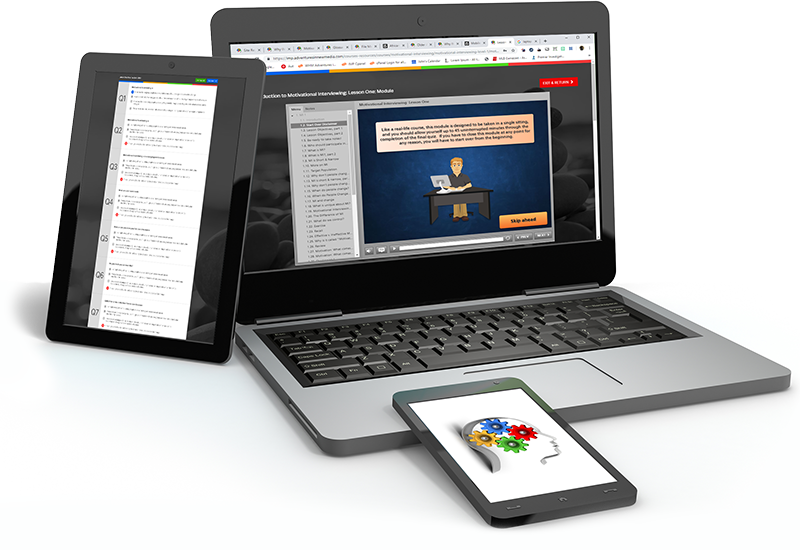 Category Course Listing
Course

MCBAP-R

MCBAP Related

MCBAP-S

MCBAP Specific

MI-C

MI-CEC

{{course.category}}

{{ course.description }}

Read More

| | |
| --- | --- |
| MCBAP Related | {{ course.mcbapRelated | ceuFormat }} |
| MCBAP Specific | {{ course.mcbapSpecific | ceuFormat }} |
| MI-CEC | {{ course.miCec | ceuFormat }} |

{{ course.mcbapRelated | ceuFormat }}
{{ course.mcbapSpecific | ceuFormat }}
{{ course.miCec | ceuFormat }}